Tips For Winning More Business From The Federal Government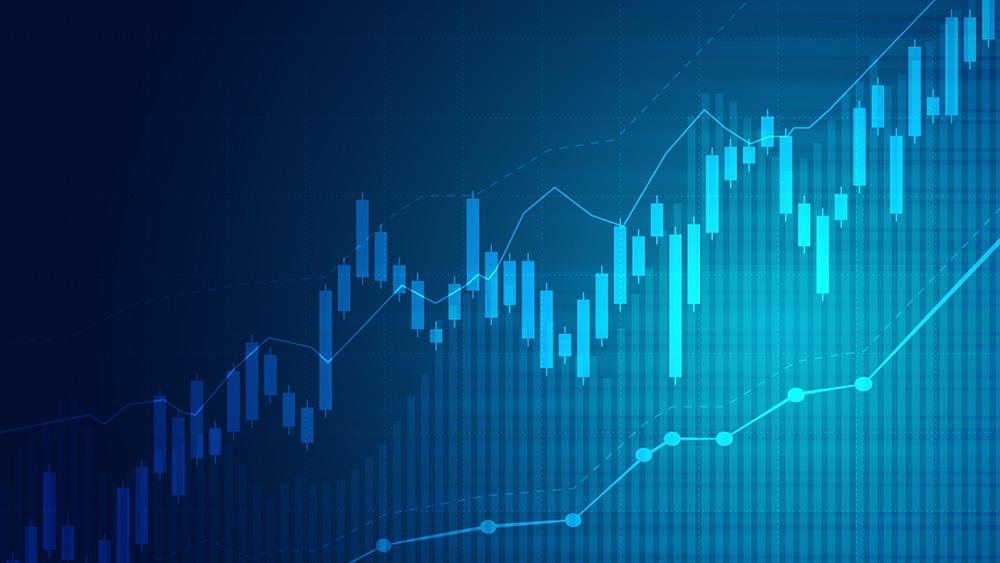 In FY 2018, federal government contract commitments hit $559.6 billion, the highest number since 2010's previous peak of $561 billion. According to this report in Fedmine, spending is at $57 billion already for FY 2019.
Looking for a bigger piece of this enormous and diversified federal contracting pie?
If you're a certified and accredited small business, you already know federal contracting dollars are not just for giant companies like Northrop Grumman. Approximately 23% of allocated federal spending must be awarded to registered small businesses.
Regardless of your organization's size, the following tips can help you win more federal business and enjoy an outstanding 2019.
Embrace New Technologies
Operating in the federal contracting space can be complex. Whether it's the rules and regulations or the seemingly endless web of connections and deep, turbulent oceans of data, companies can no longer compete without enterprise technology.
Manual research is too error-prone and slow to stay ahead of the curve. Small businesses and prime contractors that can't anticipate the next opportunity will always be a step or two behind.
In an effort to win more contracts, it's essential to adopt a business intelligence software that provides the best real-time, automated and easily searchable data. Integrating a strong technology platform into your daily operations will give your company a significant advantage at a lower investment of time.
Be Selective
Responding to every RFP that is a general match to your core competency is not an effective strategy. To give your company the best shot at winning a contract, leveraging the right data can focus which RFPs you respond to. Even better, the right business intelligence technology can help you identify these opportunities before they even reach the RFP stage.
In the world of federal contracts, earlier is almost always better. The key is rapidly identifying the right opportunities faster than your competition, and then making a go, no-go decision with data-supported confidence. Team experience complemented with the right technology and tools can empower you to do just that.
Network And Utilize Available Resources
It's bit of a cliche, but you and your team really don't have to go it alone. Be sure to allocate time to develop the right partnerships and to take advantage of the many federal government contract networking opportunities and resources available.
There are too many events and resources to list on this blog, but you can find many of the best resources listed here by the US SBA.
Triumph Business Capital sees it this way: "The field of government contracting is highly competitive. The one thing you can do to differentiate yourself and strengthen your chances of being successful is to focus on developing relationships with the right people. Doing so effectively will help you establish yourself as a trusted player in the contracting realm."
How do you find the right people to connect with? Business intelligence technology coupled with targeted, boots-on-the-ground networking.
Don't Oversell Your Capabilities
The federal contracting space, while large and complex, is also tight-knit. And with the advent of business intelligence technology, it's hard to hide poor performance.
In the competitive world of federal contracts, you and your team could be tempted to overstate your company's capabilities to get to the next round or win a bid. This approach might come back to haunt you if you can't meet contractual obligations and your firm underperforms or fails outright. Companies need to take a long-range view: strong work and reliability earn the right companies-whether prime contractors, professional services firms or subcontractors--repeat business over the long term.
American Express stated in a recent blog: "Never bid an opportunity unless your company has the knowledge and resources to deliver the sought-after goods and services. This is a cardinal rule; if you win the work and don't deliver, your corporate reputation could be damaged which could prevent you from winning new work in the future."

If you're a prime contractor or small business looking to grow, Fedmine can help. Fedmine's mission is to bring more accurate information, unmatched transparency and clear accountability to the world of government contracts. Our technology places real-time, actionable intelligence in the hands of business owners, increasing their ability to identify opportunity matches and win more business at a higher rate.
When you partner with Fedmine, you gain access to the most user-friendly, effective, and accurate stream of real-time data directly from 17 authoritative sources. Fedmine provides big data capture and analytical capabilities through a single portal without compromising on outstanding client service and responsive, skilled support.
Schedule a demo today to see how Fedmine can bring you and your team to the next level.