The New Fiscal Year has started with $1.47B federal contracts awarded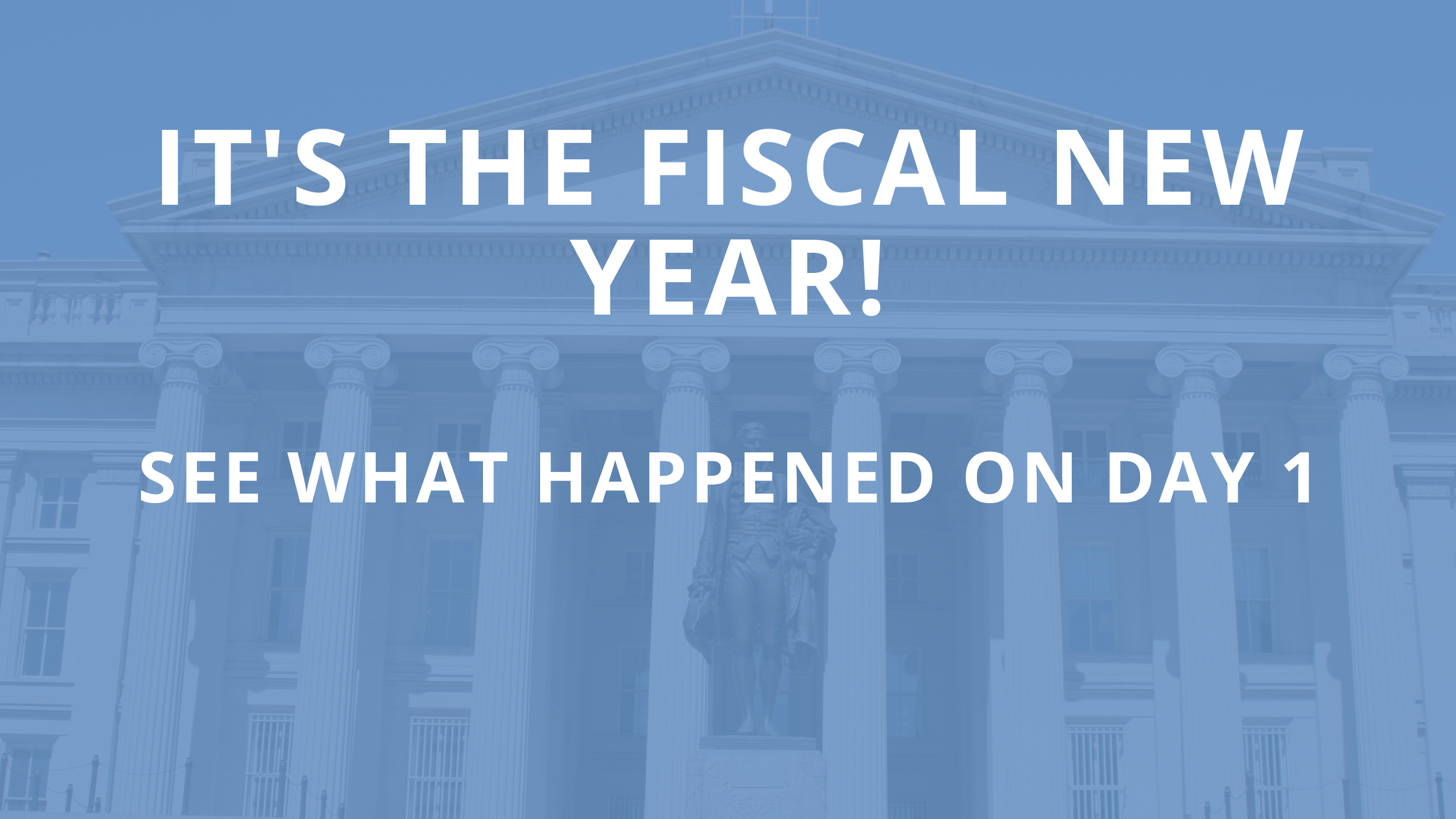 The federal new year has started with more than $1.47B in awards that were signed on Oct 1, 2021 and awarded to 2,459 companies. Of the total awards 30% were made as small business awards.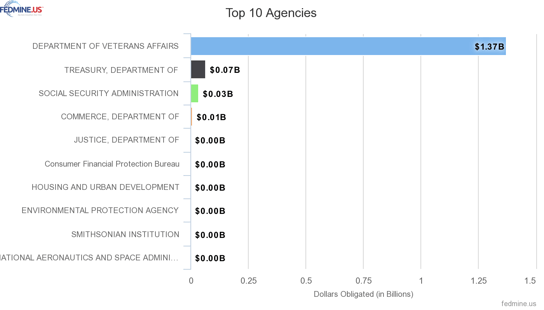 The Dept. of Veterans Affairs had the most contracts at $1.37B followed by the Dept. of Treasury and then the Social Security Administration.
The Dept. of VA's spend was awarded to 1,786 companies with Triwest Healthcare Alliance Corp and Red River Technology accounting for $181M of the contracts.
Source: Fedmine, report run on Oct 2, 2021
Looking at the various categories of spend, Medical, IT, Professional Services, Facilities & Construction and Transportation and Logistics Services are the top categories for Day 1 of FY 22.

Source: Fedmine, report run on Oct 2, 2021
This will change as the year progresses with Professional Services and Facilities taking the top two spots! Click here for the Category Management Spend Report.
Let's look at the spend by State, and you will see that Virginia, California, Texas are the top three states where companies receiving the awards are headquartered.
The federal government has also been very busy in releasing new opportunities, and more than a 100 pre-solicitations and sources sought notices were released since yesterday, Oct 1st!
Getting the most real-time data is the first step of providing the business intelligence that is needed to make the right decisions for a company. If you are interested in learning more about Fedmine and our platform do send me an email!