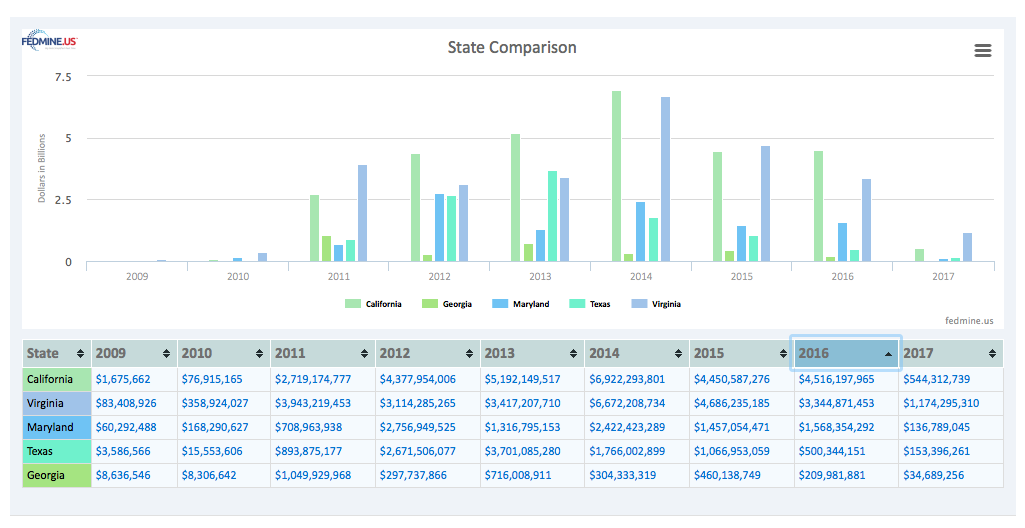 Knowing your client and competition is important…we know and understand where the federal spending is and where the new contracts are but do we pay adequate attention to the subcontracting world?
When I see the Subcontract Visor in Fedmine, I am able to quickly glean some key information, such as what is the trend in federal subcontracting in my NAICS codes, and how much spending towards that is going to companies in my state and which agencies are awarding those contracts.

However, what truly excites me is the fact that the system allows you to search for subcontracts by any combination of keywords, which bypasses the restrictions of searching just by NAICS code. And on the same page I can filter those results by location, agency, socioeconomic status, and more, including how much subcontracting resulted from each GWAC. This deep dive feature list goes on and tackles unheard of scenarios, which no other system to date has come remotely close to offering.

How would you use this data you may ask…well it would help you find primes to work with (and build your past performance), find subs in a specific socio-economic category - you can also see if any sub contract work was done for an IDIQ vehicle! The ability to tie the Prime and Sub data in a searchable format is very unique to us as we believe in understanding your market, your prospect, your teaming partner before making any investments. Federal Data Simplified. Actionable and in Real Time.