Federal Data on Coronavirus (COVID-19) - Part 8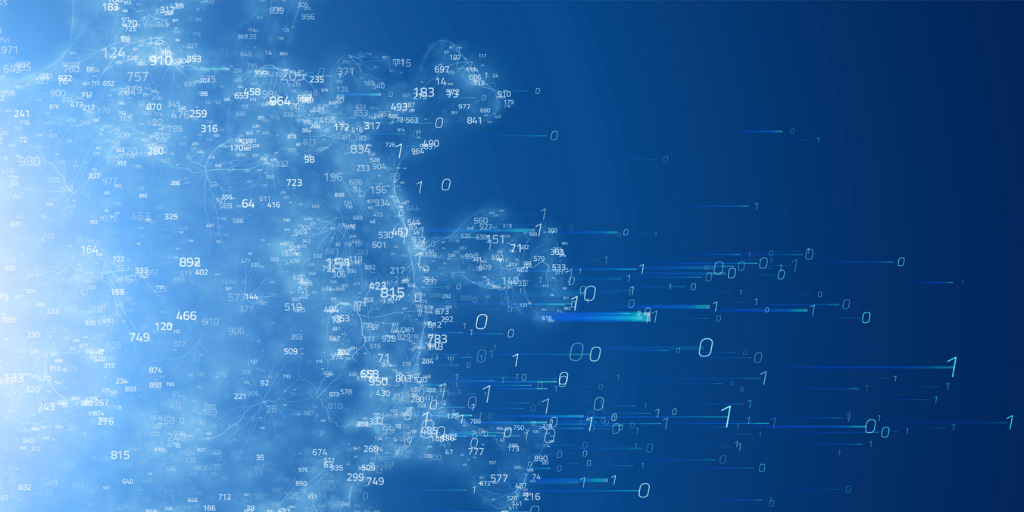 Fall has arrived as I've taken a longer than normal break from this blog. At the end of July my family moved cross country - during a global pandemic 😬. It was not even 2 weeks into living at our new home when my husband tested COVID positive. Talk about stress.

Thankfully his case was mild and the rest of our family remained healthy. 🙏

We are now into Month 7 of this pandemic. With so much going on it's a strange feeling to have gotten used to this new normal. I remember when wearing a mask in public felt so weird to me and now it's become second nature.


As always, I've linked the previous posts from this series below so you can get caught up.

Part 1 | Part 2 | Part 3 | Part 4 I Part 5 I Part 6

I

Part 7

So, today marks the start of FY21. It will be really interesting to see how FY20 ended - for sure it will be the biggest spending year to date with the impact of coronavirus.

Let's take a look at what's happening with the data.

The total awarded for FY20 (minus DoD) using the COVID National Interest Action Code P20C is $29.43 Billion. There's been over $10.57B awarded in the 2.5 month span since my previous post. The total number of companies awarded these contracts is 8,630. HHS is the leading agency with $13.19B awarded. About 27.6% has gone to Small Businesses - not too bad!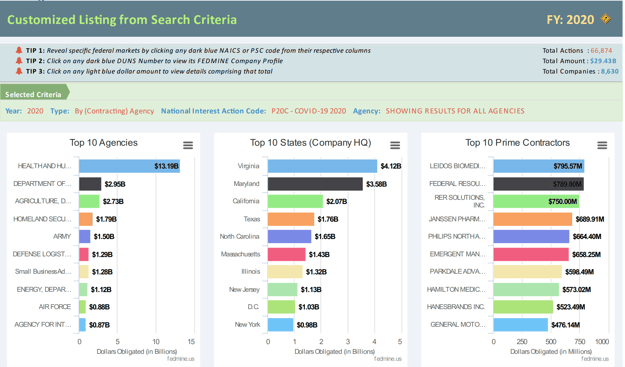 Data as of 10/01/2020, Source Fedmine
The new leading prime contractor for these awards is Leidos Biomedical Research. I never knew that Leidos had a Biomedical Research company - but they have actually been operating since the year 2000. Every year they have had a steady stream of $500+M in revenue from the NIH, but this year that amount has grown to $1.16B.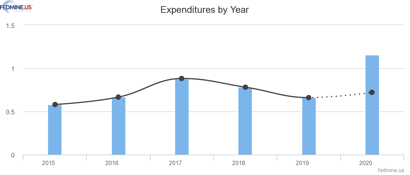 Data as of 10/01/2020, Source Fedmine
The 2nd leading contractor on the list is a company called Federal Resources Supply Company. They are a very established small business with a wide range of contracts and past performance with many agencies. It's amazing that they are 2nd out of 8,630 companies winning these contracts and they are considered small! What a success. Federal Resources Supply Company supplies all types of equipment to numerous markets, in the case of these contracts - PPE, mostly for the DLA and Army.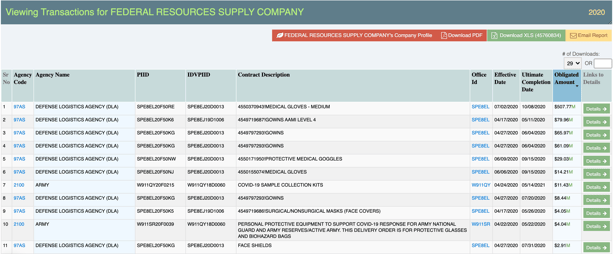 Data as of 10/01/2020, Source Fedmine
I refined my data to show only the Small Business P20C awards for FY20. $8.13B is the total amount of these contracts. The agencies awarding to these small businesses are more evenly matched with HHS at $1.86B, Veterans Affairs at $1.64B and Small Business Administration at $1.07B.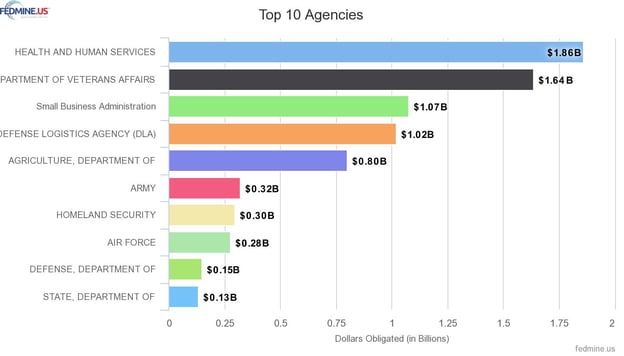 Data as of 10/01/2020, Source Fedmine
The top SDVOSB company (6th on the list) is a company called Colossal Contracting, LLC. Colossal has been established since 2009 but their federal awards really shot up this year due to COVID and the VA. Colossal has won $147M in P20C contracts all from the VA. These awards are for a requirement for laptops, tablets, PCs, monitors, docking stations, etc. to support Covid19 efforts, likely due to everyone working from home.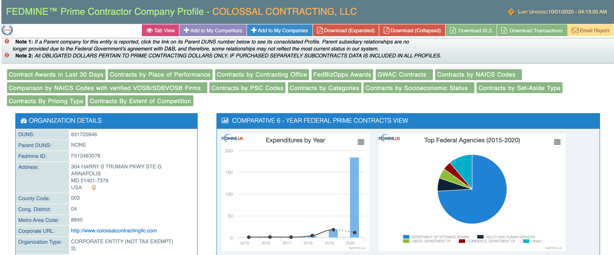 Data as of 10/01/2020, Source Fedmine
The last search I want to check out is to look at subcontracts. For FY20 there were 878 subcontracts awarded on P20C prime contracts totaling $3.18B. These subcontracts range in focus from engineering services to aerospace support to construction to printer cartridges. Subcontracting can really cover all different forms of service.

Data as of 10/01/2020, Source Fedmine
I am looking forward to getting the final numbers from 2020 so we can compare them to last year and see what the overall impact of Covid has been on federal government contracts. I don't expect it to stop for FY21 at least not any time soon.
Stay well!
*contract awards do not fully account for DoD FPDS-NG awards as they have not yet been reported due to 90 day lag