Let's Celebrate National Small Business Month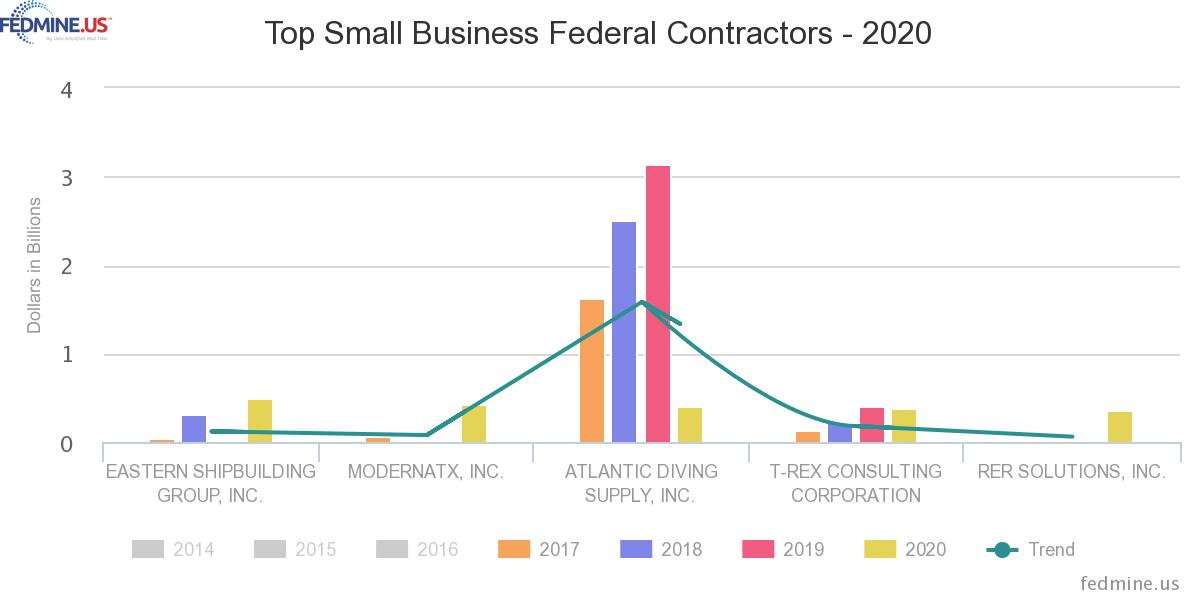 May is National Small Business Month and we at Fedmine want to honor the close to 30 million small businesses and those individuals who run them. After all, we are a small business ourselves. :)
What better way to kick off the month than to look into the data and trends for those small businesses that work with the federal government. We have a reporting suite within Fedmine that shows the Top Small Business Federal Contractors as well as the Top Small Business Federal Contracting Agencies who award government contracts. For FY20, the top small business prime contractor is Eastern Shipbuilding Group, Inc. based in Florida with close to $500M in awards. The second company on this list, Modernatx, Inc. based in Massachusetts has $430.30M in awards so far. Interestingly, they did not perform nearly as well in previous years. Taking a deeper look, I realized that they were awarded a contract for development of a COVID-19 vaccine by HHS. This accounts for the entire $430.30M. Here is the award as well as the associated solicitation for the vaccine. Let's hope they develop one that works and FAST!
The other 4 small businesses that round out the top 5 for this FY are T-Rex Consulting Corporation, Atlantic Diving Supply and RER Solutions, Inc. Both Atlantic Diving Supply and T-Rex Solutions, LLC were in the top five for FY19 as well.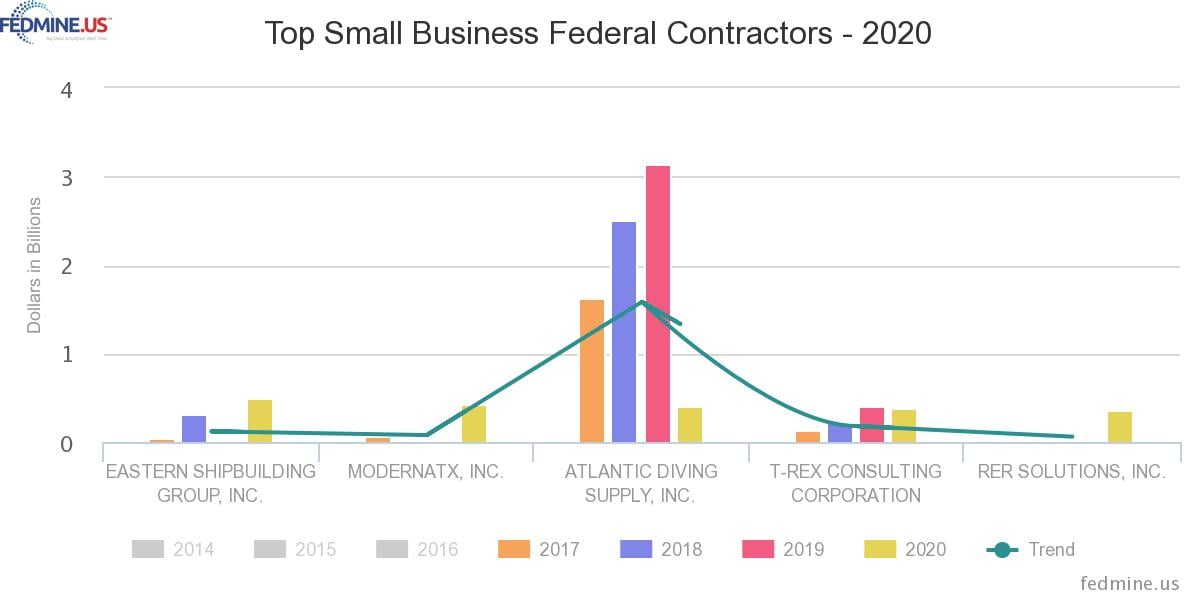 Looking again at the top 5 for this year, RER Solutions, LLC is another small business that is winning COVID-19 related awards. They won a $360M award from SBA for data analysis and loan recommendation services for COVID-19. Wow! Fedmine's federal spending and opportunity data comes direct from the source, FPDS-NG and beta.SAM.
Moving onto the next report which highlights the Top Small Business Federal Contracting Agencies. Since FY17, Defense agencies account for over half of the awards made to small business prime contractors, with Army consistently leading the pack. The top civilian agency is Department of Veterans Affairs, followed closely by HHS and DHS.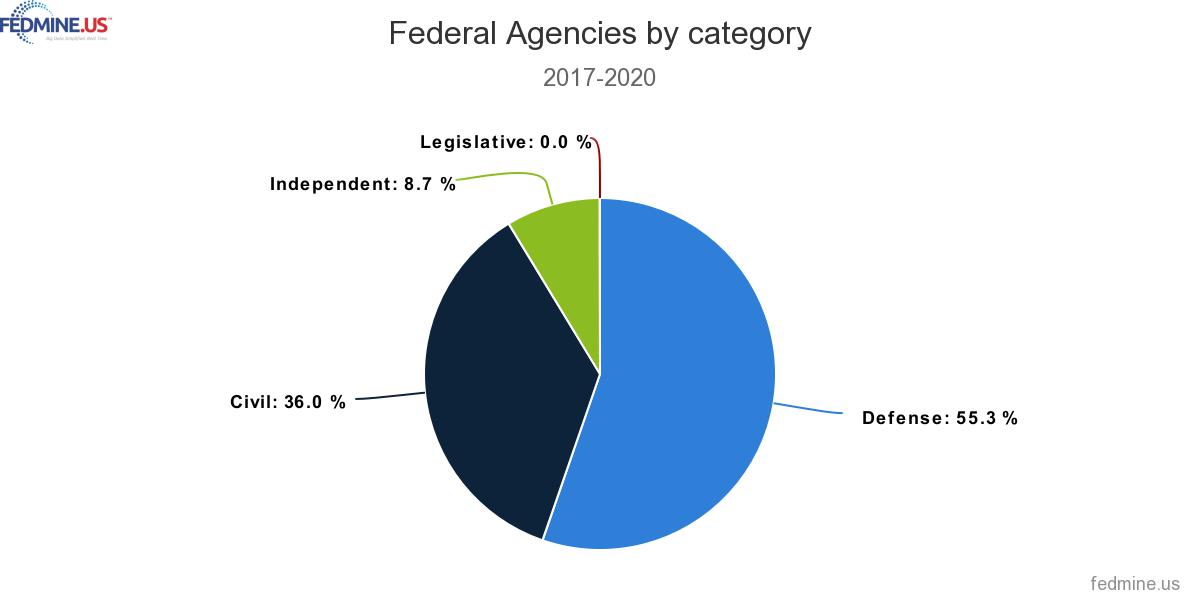 In regards to total awards made to small businesses, this FY* so far, there have been approximately 1.2M total actions totaling $42.62B awarded to around 60k companies. Check out the list of the top 200 HERE. It's interesting to see that only $8.12B of this was set-aside, which is around 20%. Comparing this to last year's numbers of close to 3M total actions totaling $140B awarded to over 90k companies. Do you think small businesses will finish this FY with more awards? We all know COVID-19 is greatly impacting all businesses, but especially small, so it will be interesting to see how the rest of the year pans out. Stay tuned for more small business blogging from Fedmine this month!
*note that there is a 90 day lag in Defense reporting which affects the FY20 numbers