It's Veterans Day - Take a look at the federal contracting numbers!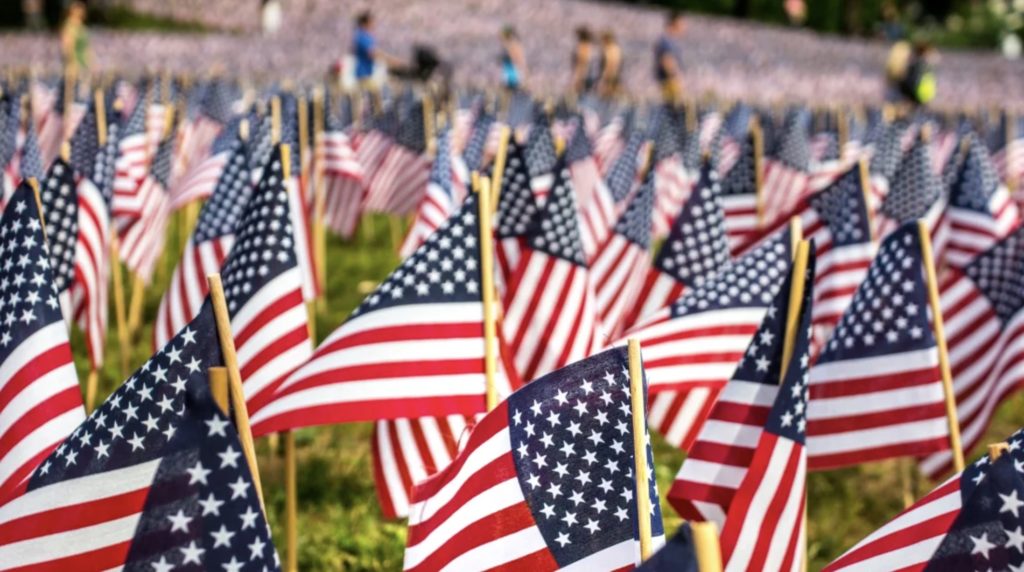 All through my professional career I have had the privilege of working with some of our veterans and have been truly impressed by their dedication and service to the country. I believe that the values they embody translate into the way they run their business, and make it successful. On this Veterans Day, I thought it would be interesting to look at the dollars that are awarded to our Veteran Owned Businesses.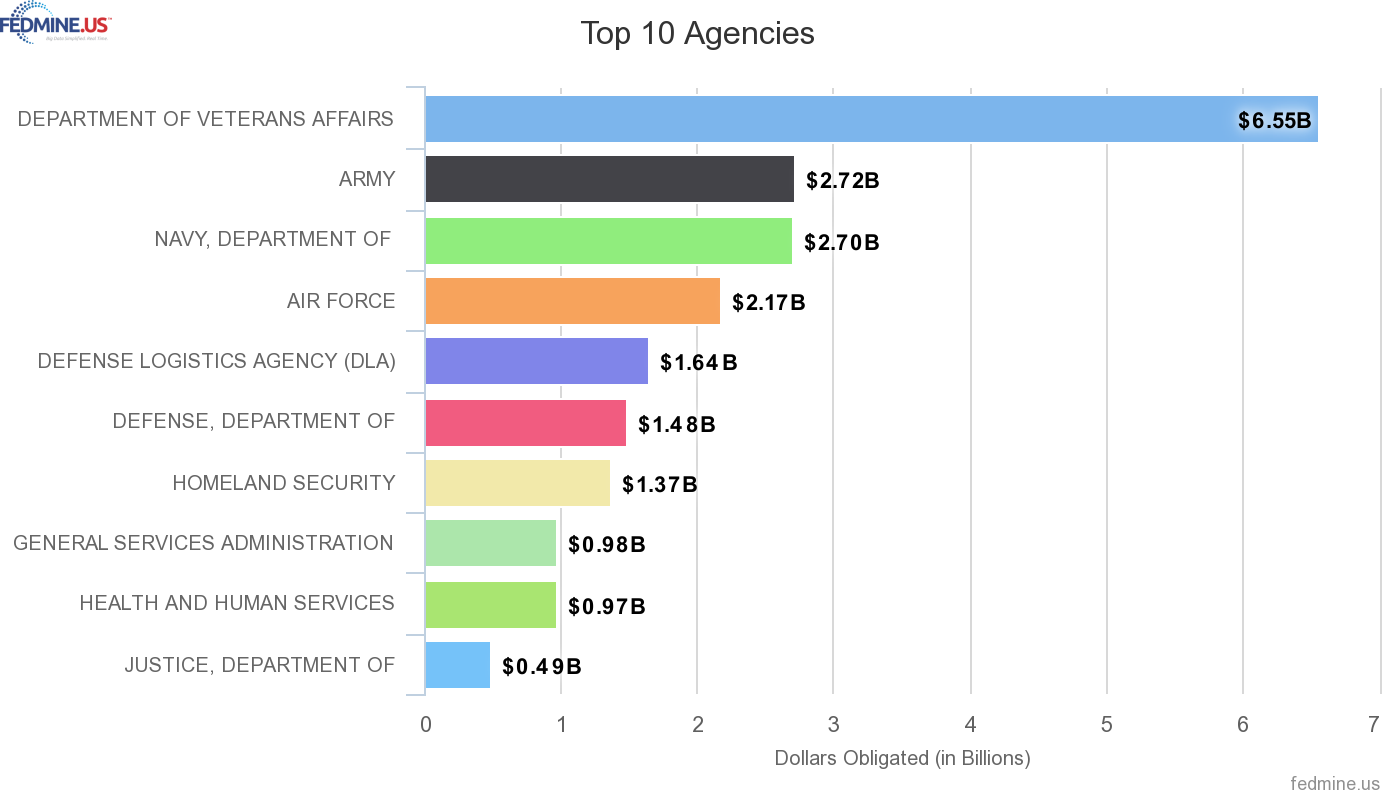 The above image shows the top agencies that contracted with veteran owned businesses - Data as of 11/8/19
For FY 19 (as of November 8th, 2019) $24.674B has been awarded to 12,580 businesses - i.e only 4.82% of the total $512B in contracts obligated in FY 19 YTD. Do keep in mind the 90 day lag in DoD transactions being made public, so we will see these numbers increase, hopefully to FY 18 levels!
I wanted to look at trends, specifically in contracts awarded over the last four fiscal years, and you can see in the table below that the dollars obligated to veteran owned businesses has increased by 23% from FY 16 to FY 18, however there has been a decline in the number of businesses by almost 6% during that same time period - is this a trend that is federal government wide? I believe so especially if I look at the fall in number of businesses to 12,590 in FY 19 YTD numbers.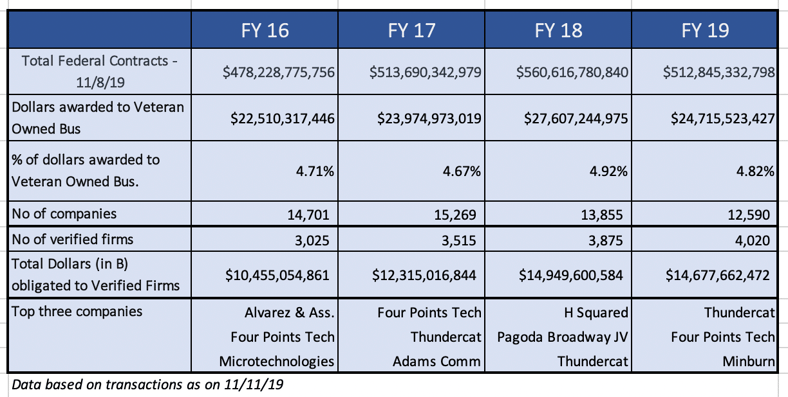 The number of verified firms that are winning contracts has increased from almost 3,000 in FY 16 to a little more than 4,000 in FY 19 and generally account for almost half of all contracts awarded to veteran owned businesses (If you want to learn more about the verification process please click here to be directed the VIP site)
In terms of NAICS codes I was surprised to see that engineering services, construction and IT are the top NAICS under which work is awarded in FY 19.
Have a look at the top 10 Veteran Owned Businesses winning work - Thundercat Technology, Four Points Technology and Minburn Technology are the top three contractors in FY 19. Amongst the top 10 is Hallfaker & Associates, a woman owned business.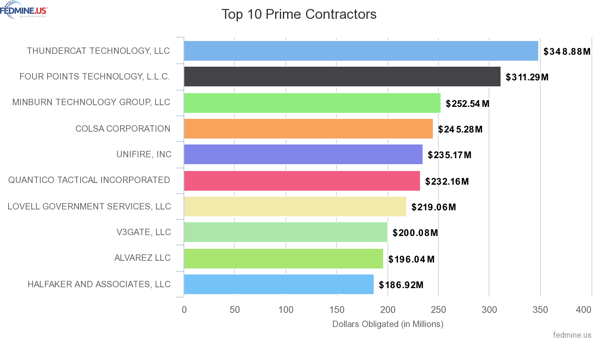 We had the privilege to talk to a small group of verified veteran women owned businesses last week and while I am happy to see the dollars that are obligated to our women veteran entrepreneurs, it averages only 7% of the total dollars obligated to veteran owned firms and less than 0.4% of the total dollars obligated!
Take a quick view of the contracts awarded to women veteran owned businesses below with Halfaker and Associates, Favor Technology, Sawdey Solutions, First Nation Group and Cynergy taking the top five spots for FY 19.

My hope is that as we honor our veterans today and everyday and we see the trend to award contracts to veteran owned businesses and woman owned veteran businesses proliferate!