It's the New Year! How much did the Federal Government award in contracts in FY 2021?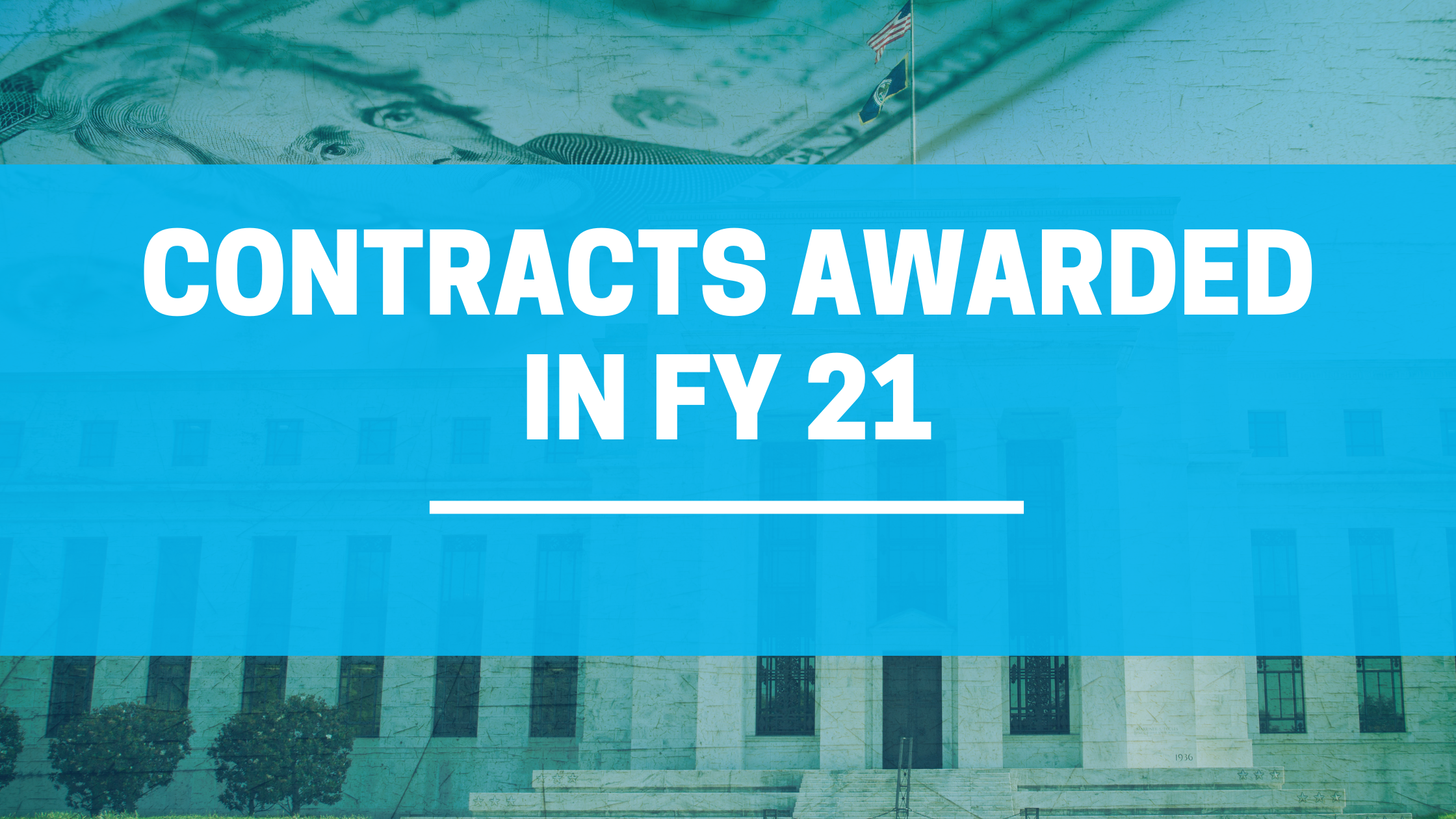 Wow time has flown - Fiscal year 21 is over and today is the first day of Fiscal year 22!
FY 20 was the year that we saw Federal contracts awarded reach a peak of $683B, an increase of 14.74% over FY 19. As of today a total of $528B were awarded as contracts - do keep in mind that there is a 90 day delay for all DoD Spend, so this number will increase substantially, but I wonder if it will reach the previous year's spend! Click here for the report from Fedmine.
Have a look at the top 20 agencies. While many non-DoD agencies have seen a drop in their spending from FY 20, a few like Treasury have seen an increase. However, many like HHS, Dept. of VA and Agriculture have seen an increase over the FY 19 spend: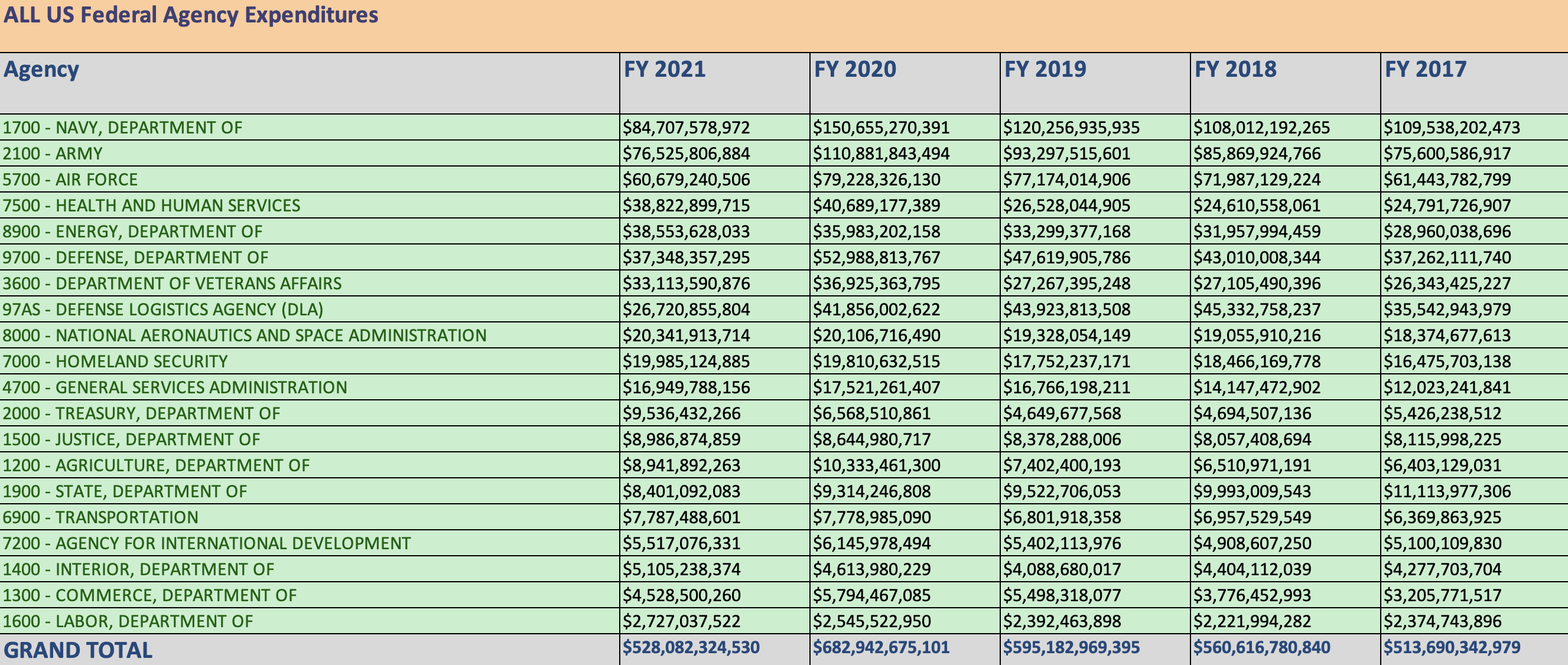 source: Fedmine.us, Data as of 10/1/21.
We will report on the final spend for FY 21 towards the beginning of January 22, however stay tuned as we report on the contracts for Day 1 of the New Fiscal Year tomorrow!