Federal spending in FY 2018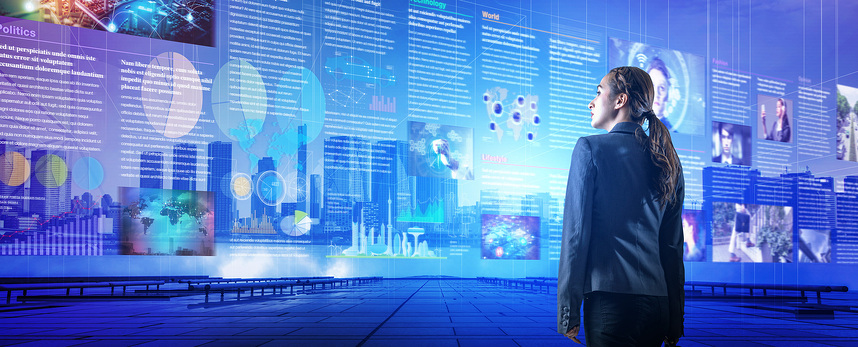 Federal contract spending for FY 2018 touched $560 billion, a 9% or $46B increase over FY 2017. This includes all reported transactions, including Other Transaction Authority records. Take a look at the federal contracts awarded over the past six years:

Spending in FY 14 & FY 15 fell due to sequestration and the mandatory cuts that were in place and slowly increased over the past three fiscal years.
Let's have a look at the top agencies that make up these numbers, and it's no surprise to see DoD agencies taking the top 5 spots followed by Dept. of Energy and the Dept. of Veteran Affairs.
(Data as of 3/12/2019 - Source Fedmine LLC)
Some of my observations:
- The top 5 agencies account for $354B of the total spending, or 63.18% of the total spend
- The Dept. of Navy is the top contracting agency, but spending dropped slightly by $1.6B
- Army, Air force, DLA and DoD all saw double digit increase in spend with DLA experiencing a 27% increase
- While the Dept. of Veterans Affairs sees a slight increase, the Dept. of Energy, Homeland Security and the GSA all see good growth
In terms of small business dollars, it is always good to see these increase year over year, however as a percentage of total contracts spend they have not increased more than 22% over the past 5 fiscal years.

(note - these are contract awards based on contracting officer's determination that the contractor is a small business.)
Let's have a look at the small business percentages achieved at the top agencies based on contracting officer's size determination: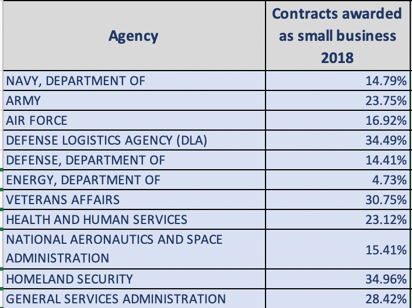 Kudos to Homeland Security, DLA and VA for contracts awarded to small businesses!
No surprises that aircraft manufacturing is the Top NAICS but its interesting to see how the PSC codes and NAICS don't match up, and in reality GSA's category listing would provide a clearer view of spending.

In terms of set aside contracts, while $24B is set aside for small business it was disheartening to find the dollars set aside for women owned small businesses were minimal.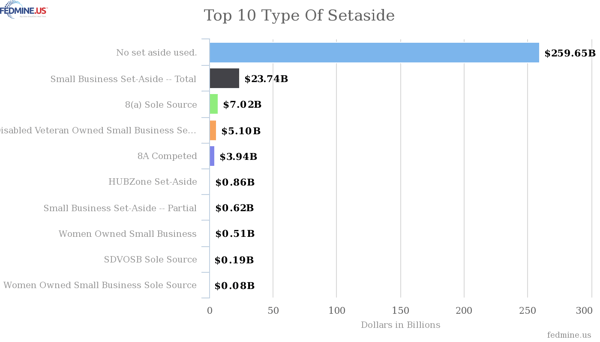 What does 2019 hold for us?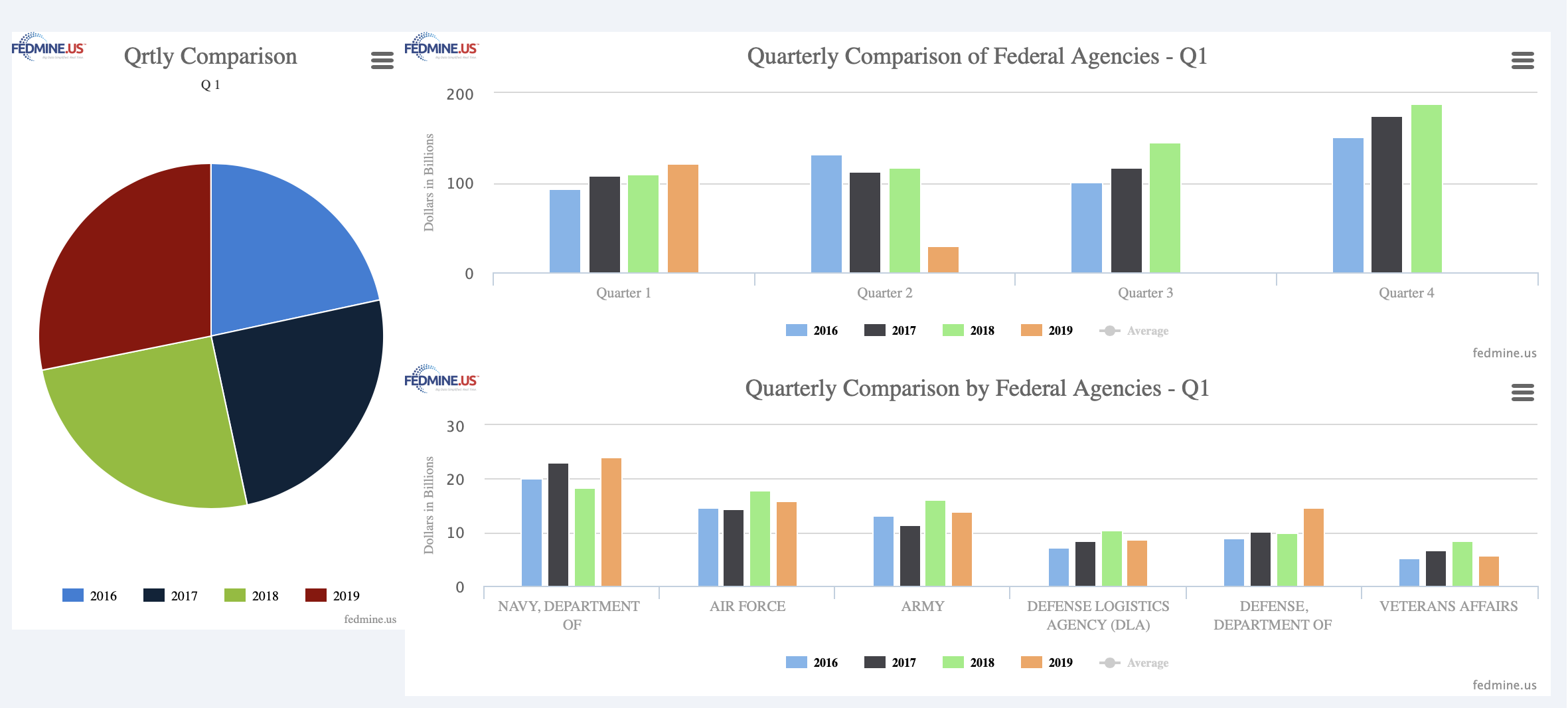 Q1 spending for 2019 was higher then the previous three years, however with sequestration which affected Q2 I would expect to see contract value to be less than previous years, but as always Q4 is the best quarter!