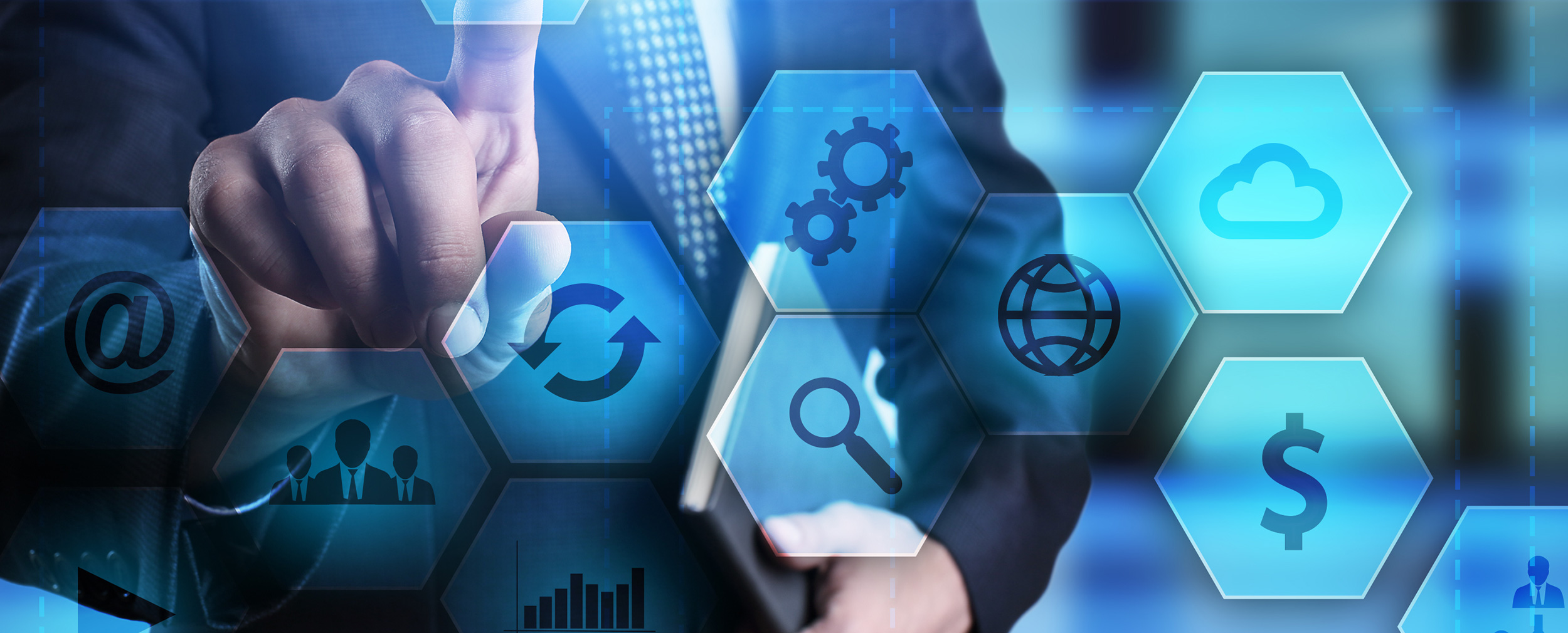 I was first introduced to the concept of Category Management within Federal Contracting in 2016. A relatively new term in government contracting, it is an approach the federal government is using to buy smarter, with the aim of delivering more savings, efficiency and eliminating redundancies. Category Management involves organizing the spending into product or services categories and managing them as strategic units, and in the case of federal spending it led to the creation of 19 categories with subcategories based on PSC (product service codes). Strategic Sourcing in conjunction with Category Management is the use of specific acquisition vehicles which allows the agencies to buy smarter and more efficiently. Along with the use of Best in Class Vehicles, this initiative is also supposed to help the government increase contracts to small businesses.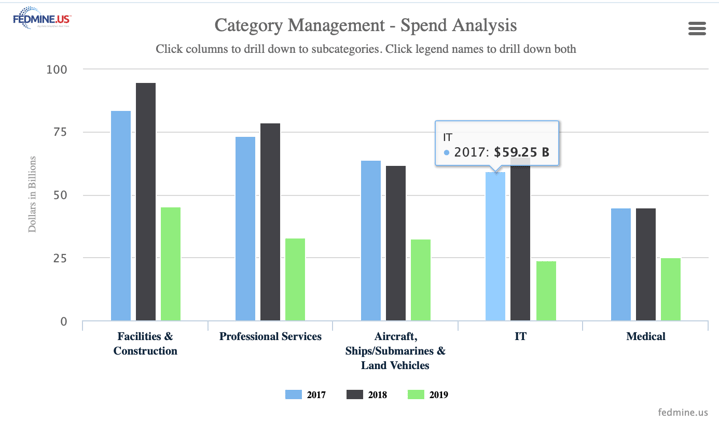 The use of categories actually is an amazing way to do an analysis of spend across the federal government and provides a much clearer view of overall spending. I also find that this is a better way to understand trends in a specific industry as a whole, and to view contracts that are awarded to small businesses. Click here for Spending by Categories for FY 17,18 and 19.
Have a look below to the top 5 categories in FY 2018:

(source: Fedmine, 5/9/19)
Facilities and Construction is the top category, followed by Professional Services and IT. These three categories also have contracts awarded to small businesses well above 23%. Looking at these categories and further analyzing by small and other than small business contracts (OTSB) provides a business with a better understanding of the historical awards for small businesses. Take a deeper dive into the subcategories which can be used by companies to strategize the agency penetration strategy. However, if you look at the subcategories you might find that in some subcategories, the SB spend is pretty low and this is a function of the type of product that is being purchased which may not necessarily be available through a small business!
Have a look at the subcategories for IT, where 34.25% of the spend has gone to SB, however in certain subcategories like IT Security and Telecommunications, OTSB contracts are 79% and 82% respectively!

While I personally like the concept of Category Management, more as a way to analyze spend as groupings of PSC codes, a small business needs to understand how Category Management, along with Strategic Sourcing and the use of agency specific or GSA Best In Class Vehicles is going to affect their business. Are they targeting the right agency? Do they have the right vehicles? Are they competitive? — all factors a small business needs to consider in this ever changing market.