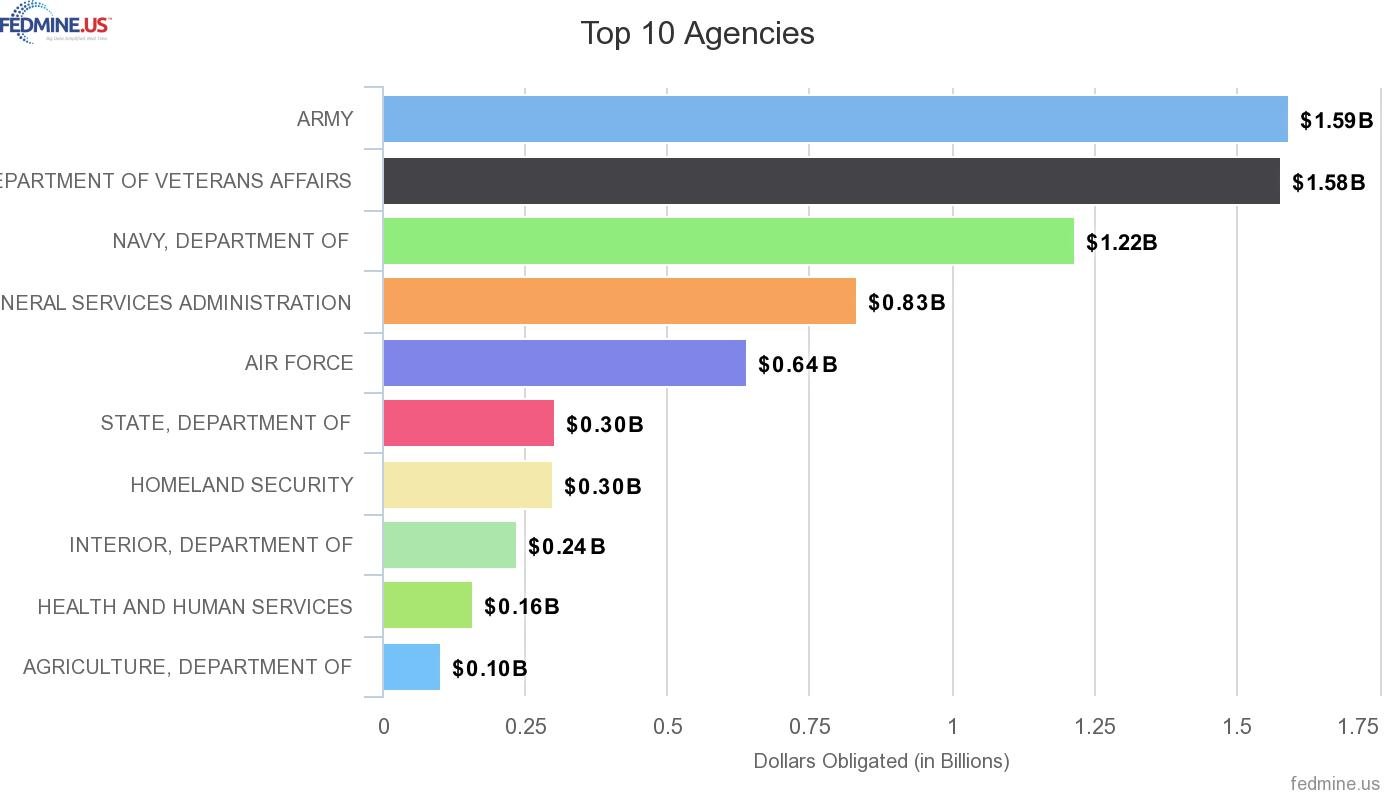 We just got back from SAME SBC Dallas last week so I thought it fitting to write a blog on A/E/C trends using current Fedmine data. It also helps that we led a breakout session on this exact topic. :)
SAME SBC is an annual small business conference for the Federal Architecture, Engineering, Construction and Facility Maintenance/Management Industry. The purpose of the conference is to bring together federal agencies and businesses operating in the federal marketplace to:
connect with teaming partners
support the nation's contracting goals
engage in networking between private companies and federal program managers and CO's
learn and/or share upcoming contracting opportunities
deliver comprehensive market research
This was our 3rd year attending the conference and as always we found it successful and enjoyable. While our breakout session was much more comprehensive, I wanted to highlight a subset within the A/E/C industry for this blog, namely the C (construction).
Let's take a look at one of the top NAICS within Construction — 236220
Looking across the past 3 FY, these were the findings.
In FY19, there were $17.38B in awards made to 4,087 companies. The top agencies were Army, Navy, GSA and Department of Veterans Affairs. Almost half of the work was not set-aside and 42.2% went to small businesses.
In FY18, there were $21.04B in awards made to 4,429 companies. The top agencies were Army, Navy, State and GSA. Almost half was not set-aside but 45.2% went to small business.
Finally, in FY17 there were $18.32B in awards made to 4,582 companies. The top agencies were Army, State, Navy and GSA. Over half of the work was not set-aside and 42.4% went to small businesses.
What does this tell us? It seems VA is edging past State in this NAICS code and $ rose considerably from FY17 to FY18 — the FY19 $ will continue to rise as the awards are still being reported through the rest of this year. The biggest thing we have noticed is that while the % awards made to small businesses remains about the same, the pool of small businesses winning awards is decreasing. The pool went from 3,658 businesses in FY17 to 3,241 in FY19.
The graph below shows the top small businesses under NAICS 236220 for FY19, interestingly only one is a JV!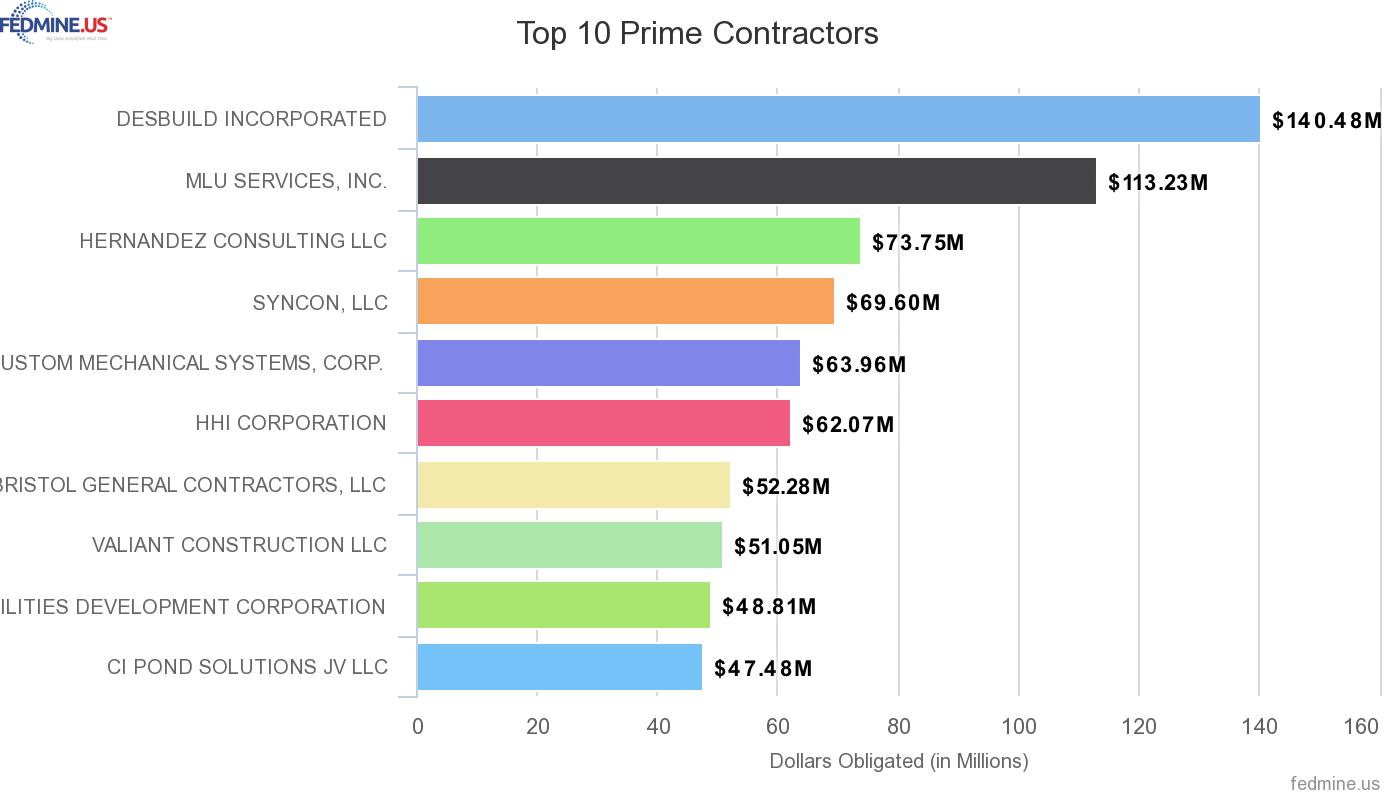 Source: Fedmine.us, data as of 12/2/19
These are the top agencies awarding to small businesses in FY19 under NAICS 236220, I was surprised to see Department of Veterans Affairs is awarding almost as much as Army. (although Army awards will likely increase this month)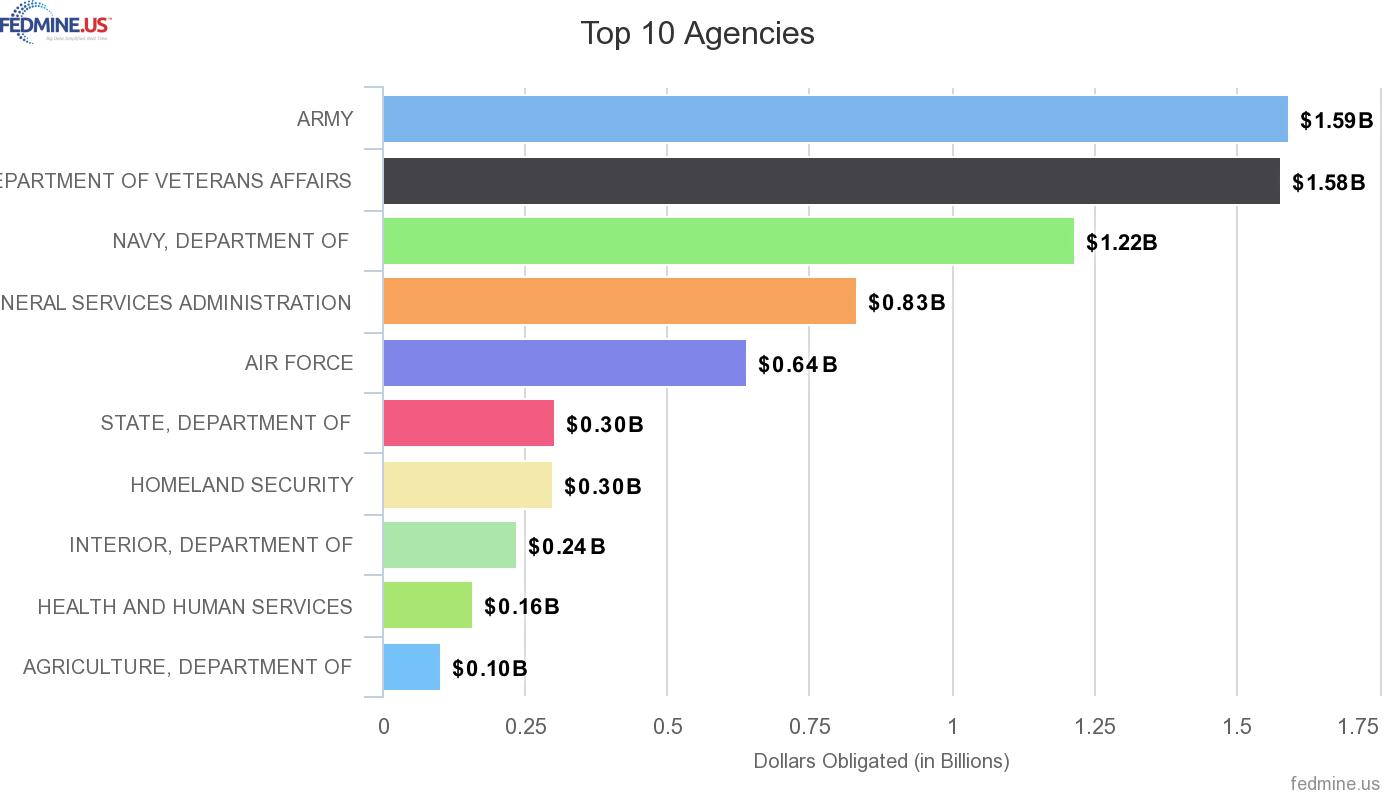 Source: Fedmine.us, data as of 12/2/19
Did you ever wonder how many of these contracts are IDV contracts? IDV stands for indefinite delivery vehicle. Looking at this same NAICS over the past 3 FY using the mod zero contract award, 38% of the awards in FY17 were IDV's, while FY18 saw an increase up to 46% or almost half. Currently, 40% of the awards in this NAICS are IDV contracts in FY19, but expect to see that number rise. This tells us that there is an increasing use of MATOCs and SATOCs, as well as
category management
.
Analyzing data and looking at trends is always so interesting. There is no limit to how you can view federal spending data using Fedmine.